In our family, finding something that everyone enjoys watching on TV feels like finding a needle in a haystack.
With many dominant personalities and entertainment preferences, more often than not we end up arguing and one person ends up with hurt feelings. Not to mention, with all the streaming services out there, the choices can be somewhat overwhelming.
So when we find a series that we all like, it's noteworthy. Our favorite shows typically include action and adventure, mystery or suspense, good character development, and many funny moments — but without bad language or inappropriate material. For my son and daughter, the show can't be too traditionally aimed at girls or boys, so it has to fall somewhere in the middle.
Here are our top 10 picks of shows that are entertaining for the whole family, and geared toward children between the ages of 7-14.
(Obviously, every family is different, so if you are uncertain about the content or the language, please find out more about each show at Commonsense Media's website.)
• The Mysterious Benedict Society (Disney+): Based on The New York Times bestseller books by Trenton Lee Stewart, the first season of "The Mysterious Benedict Society" aired last summer. The story centers around four orphans who are picked by the peculiar Mr. Benedict to help save the world from a crisis known as The Emergency. Tony Hale ("Veep," "Arrested Development") plays Mr. Benedict and his evil twin, and he's genius in both roles. The production has a Wes Anderson vibe, the storyline is clever, the characters are eccentric and complex, and it has a lot of suspense. There's only one season, and a second is in the works. Ages: 8 and up.
• The Baby-Sitters Club (Netflix): My third-grade daughter and her friends are very into this show, which brings back memories for many moms who read "The Baby-Sitters Club" books back in the day. This 2020 remake is a refreshingly honest take on friendships that also addresses divorce, dating, cultural and socio-economic differences, and even diabetes. Those may sound like heavy topics, but the show handles them delicately and age-appropriately. Also, the casting of actress Alicia Silverstone ("Clueless") as the main character's mom is a brilliant choice. This show definitely targets girls, but my husband and son like watching it. (My 40-year-old husband: "It's really good, way better than I thought it would be.") Two enthusiastic thumbs up from our whole family. Ages: 7 and up.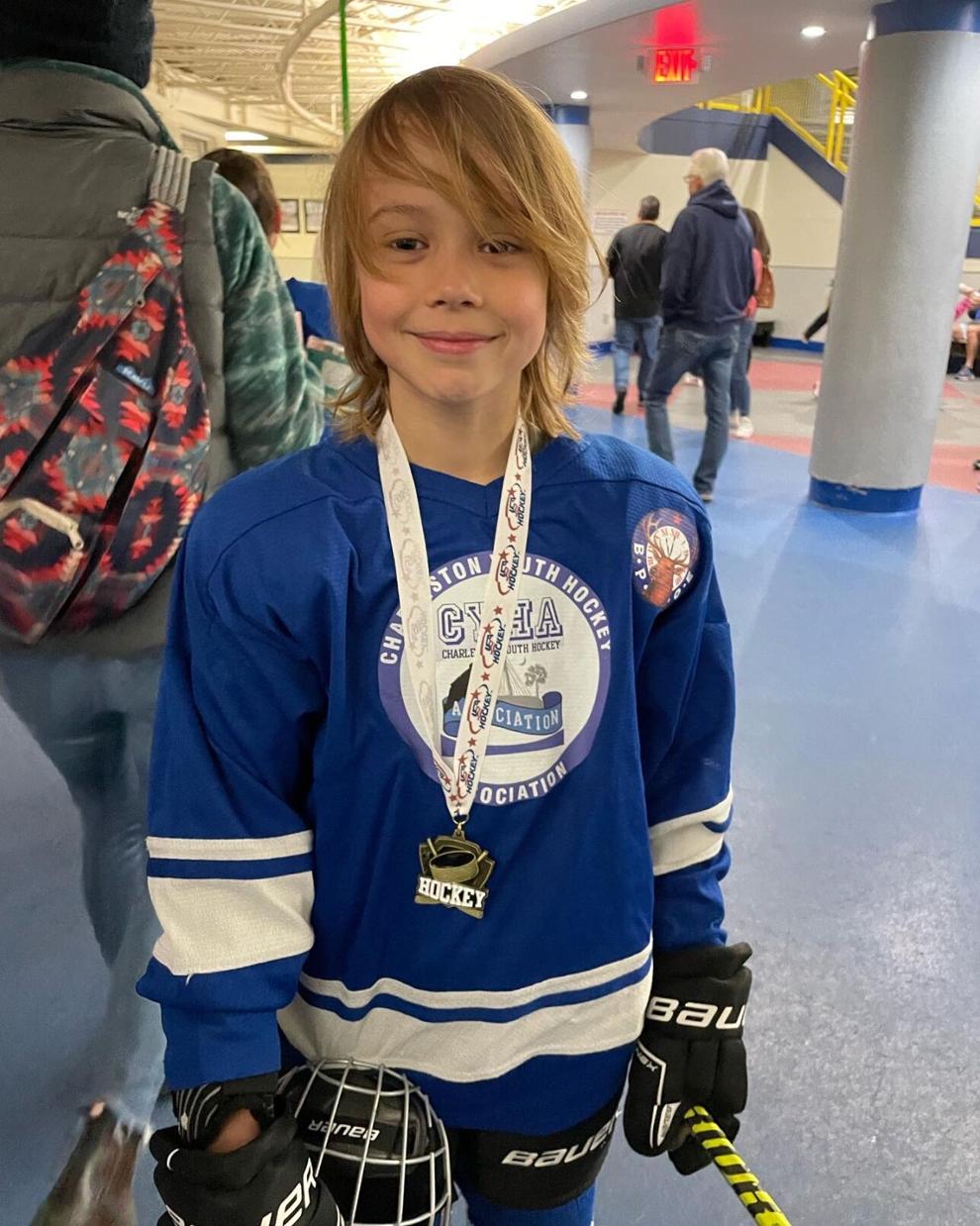 • The Mighty Ducks: Game Changers (Disney+): Emilio Estevez as Gordon Bombay the grouchy owner of a struggling ice rink in Minnesota is the setting for this updated series based on the beloved hockey movies from the 1990s. It follows the classic tale of a rag-tag team of underdogs who come from behind to challenge the top dogs. Themes of fitting in, sportsmanship and taking on bullies provide many poignant moments. Lauren Graham (the mom from "Gilmore Girls") plays a single mom of a hockey-playing son and also makes an ideal romantic interest for Coach Bombay. Ages: 8 and up.
• Lost in Space (Netflix): A self-proclaimed non-science fiction fan, I initially balked at watching a show titled "Lost in Space." My 74-year-old dad recommended it, so that also made me hesitant, but I was hooked after the first episode. It centers around the Robinson family leaving earth in order to start a new life on a distant planet. But their space ship crashes and the family faces obstacles and adversity on all levels — from nature, from people, from robots — and have to face the same family problems they tried to leave behind, which ultimately brings them closer together. (Disclaimer: The rest of my family did not love this show as much as I did, but I watched all three seasons on my own. It's smart and exciting and well done.) Ages: 8 and up.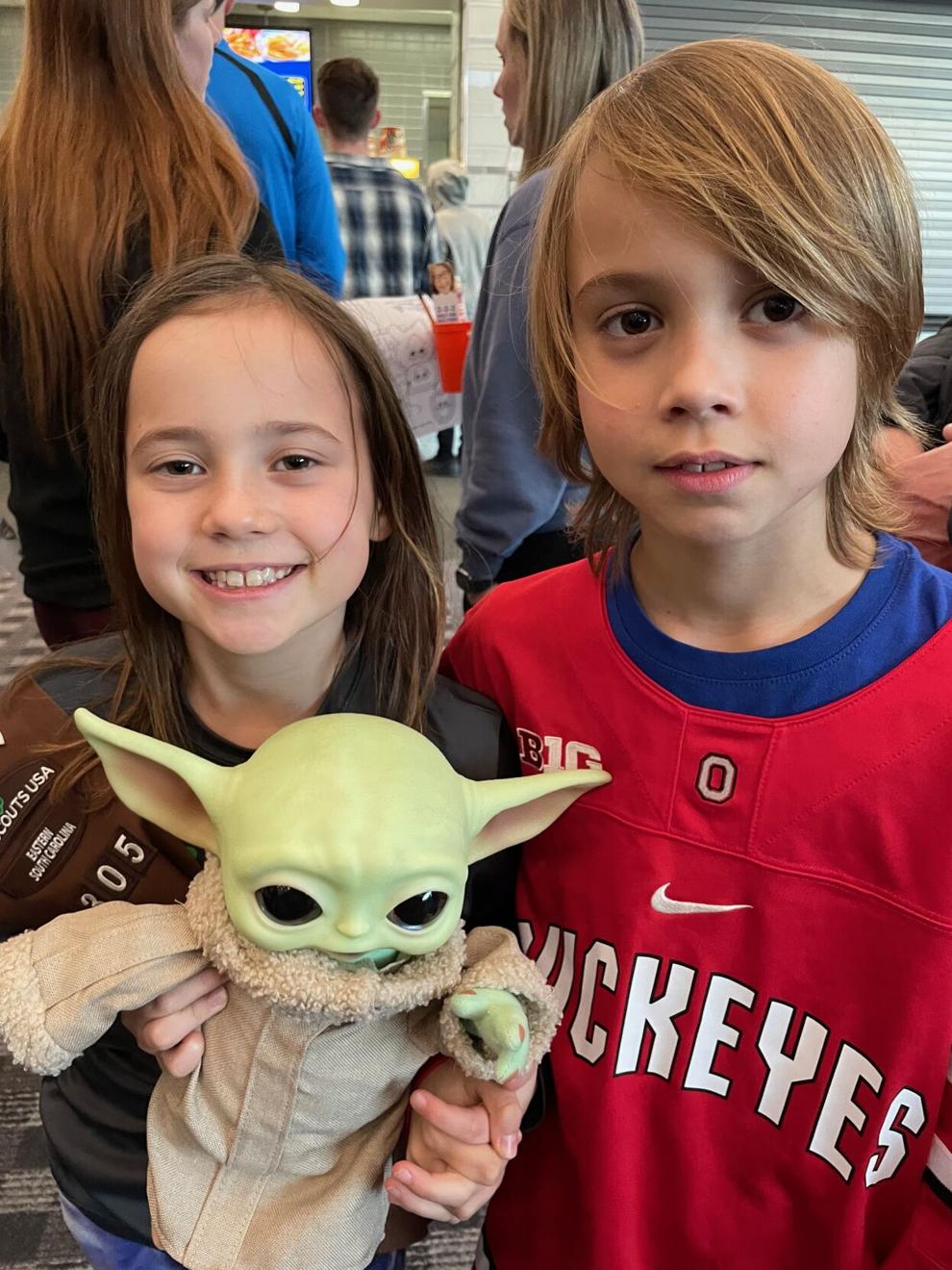 • The Mandalorian (Disney+): The Baby Yoda phenomenon was not lost on us, and our family of four was just as ga-ga over Grogu as the rest of the Star Wars-loving world. The two seasons follow the title character, a masked warrior, on his quest to protect "The Child" and eventually find his home. Peril lurks in every tiny town and remote planet they encounter on their journey, which makes for exciting and intense viewing sessions at our house, with my daughter clutching her life-like Grogu doll. With much speculation surrounding season three, I anticipate gleefully jumping back on the must-watch TV bandwagon once this hit series returns. Ages: 7 and up
• Bella and the Bulldogs (Netflix): My son and daughter both like this half-hour show about a girl quarterback on an all-boys football team. The sitcom format can feel a little predictable for adults, but overall the show does a good job addressing issues such as gender roles and middle school relationships. Ages: 8 and above.
• Nailed It (Netflix): Host Nicole Byer is hilarious, along with the celebrity guest judges on this reality show that documents novice bakers trying to create elaborate cakes and desserts in a timed competition. The result is almost always a disaster that makes everyone laugh. The show's title and catch phrase "Nailed it!" is used often in our house when someone messes up or, as the kids say, has an epic fail. Ages 7 and up.
• Survivor/Amazing Race (Paramount+): Growing up a huge "Survivor" fan, I was glad to pass the torch to my kids. Forty-two seasons and still going strong, this ultimate reality TV show remains intense and compelling after all these years. (And host Jeff Probst never ages!) We record the hour-long episodes and watch them each week. My kids get invested in the cast, and sometimes even get upset when one of their favorites is voted out. Same with "Amazing Race," which thankfully returned this year after halting production due to COVID-19. The show continues to challenge teams with the thrill of travel, and underscores that working together and learning how to read a map (and drive a stick shift) are invaluable life lessons. Ages: 7 and up.
• Just Add Magic (Amazon Prime): I ended up binge watching this show last summer with my then 7-year-old daughter because it's kind of addicting. Centered around a mysterious magical cookbook and three best friends in middle school, "Just Add Magic" strikes just the right balance of intrigue, cooking and magical realism — with a hint of comedy, especially when the spells go awry (which they inevitably do). Ages: 7 and up.
• Stranger Things (Netflix): Unless you've been living under a rock, you are surely aware of the super popular show "Stranger Things." My husband and I watched season one as soon as it came out in 2016. I thought it was pretty scary so I was somewhat hesitant when my 10-year-old son expressed interest in the show recently. But we watched all three seasons together and he really liked it. My 8-year-old daughter is still a little scared of it, so just a reminder that it's important to be aware of the maturity level of each child. With season four set to debut next month, now's a perfect time to revisit this retro thriller. Ages: 10 and up.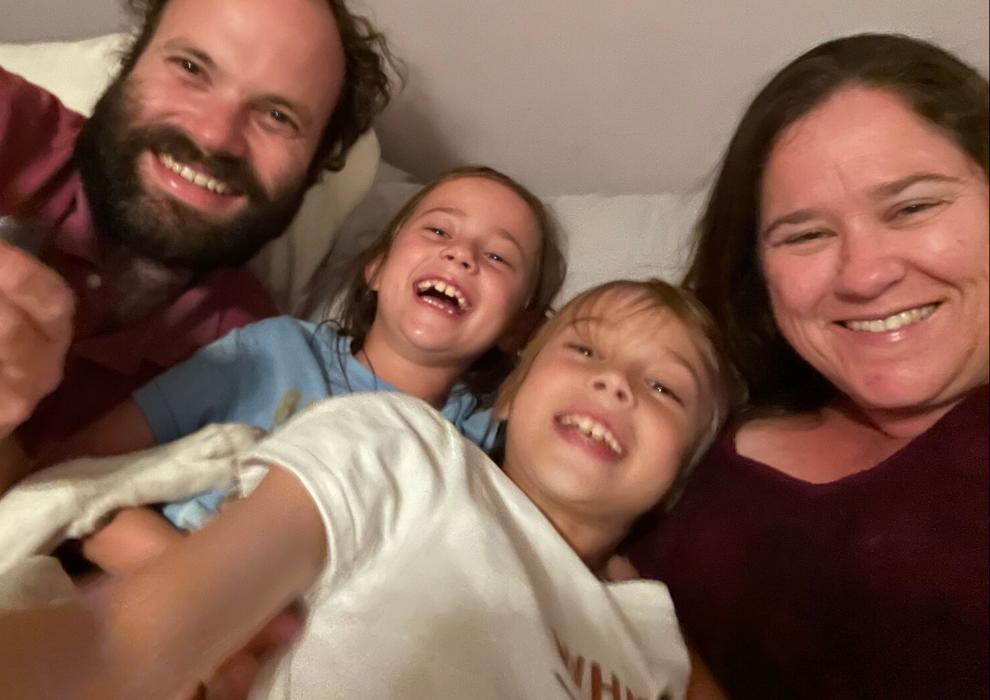 Top Cartoon Picks
My husband and I watch a lot of cartoons. I don't really know what that says about us as parents, but I thought I would mention our family's top four favorite cartoons:
• The Loud House/The Casagrandes (Nickelodeon/Paramount+)
• We Bare Bears (Hulu)
• The Simpsons (Disney+)
• Bob's Burgers (Hulu)