Elizabeth Kaganda brings a legacy of advocacy into the classroom | Local
Elimu ni mali ambayo adui hawezi kuiteka.
Education is a possession that no enemy can capture.
This is a proverb Elizabeth Kaganda frequently heard from her parents while growing up in Tanzania.
Earlier this year, 12 of Kaganda's MU students filed into class before 3:30 p.m. on a warm and sunny Thursday. Today, the lesson will focus on Swahili proverbs.
"So in (the) Swahili community, proverbs are a big deal, and that's why it's important for us to learn," Kaganda tells the class.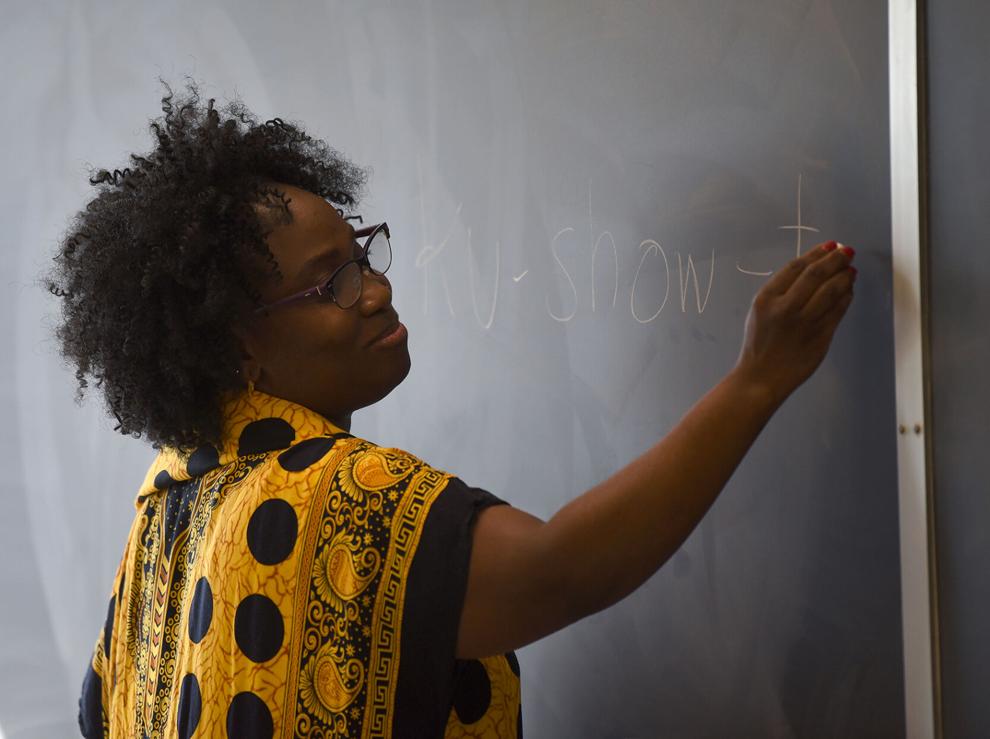 "Now we really don't know the origin of it, but if we go back to Swahili and go back to the first people during colonization, people were communicating using proverbs," she tells them.
"People were warning themselves using proverbs, people were delivering messages — political messages, love messages, warning messages — using proverbs."
Translating Swahili proverbs into English for her students is one way Kaganda weaves her culture into her lessons, making it more than a traditional language class.
And Kaganda is more than a traditional language teacher. She was an attorney in Tanzania, where she advocated for those with HIV, helped citizens gain access to the justice system and translated laws for vulnerable citizens who couldn't understand the version in English.
Teaching Swahili
Jenifer Pilz met Kaganda during an MU Africanist Gathering meeting, where Kaganda told her she would like to incorporate Swahili into the program. The next week, some doctors said they were going to Tanzania and expressed an interest in learning the language.
"At the time, I was the coordinator of the language resource lab in (the) Arts and Science building, and I gave them a room," Pilz said. "There were some times that the rooms were free, and I let Elizabeth go in there and teach them Swahili."
Kaganda organized an eight-week Swahili class. Eventually, she got in touch with April Langley, chair of the Department of Black Studies. She shared her syllabus, and they worked on tweaking it over the summer.
The following fall, she had her first class with seven students.
Pilz said she connected Kaganda with the Honors College and Black studies. The next time Kaganda taught the class, "she had, like, 27 people sign up for it."
Brailey White is a public health major and needed a diversity elective, but not many fit the criteria. She found the course through the MU Honors College and originally took it without knowing it was a language class.
"I showed up just kind of thinking, maybe I'd be learning about Swahili culture, and then I was surprised (that) I'm learning the language," said White, who then helped start a Swahili Club.
"I liked learning about the culture so much that I was motivated to start the club."
Access to justice
Kaganda worked as a state attorney at the Tanzania Attorney General's Office before she joined the Tanzania Commission for AIDS as head of the Legal Unit.
She did a lot of work helping women understand their legal rights. There were many challenges for those who had lost their spouses to HIV, or those who tested positive and were discriminated against because of their status.
"I'm so thankful to God because I got an opportunity to help people but also to master English-to-Swahili translation," Kaganda said.
"I first came to the United States in 2000 and went to Lincoln University to get my master's (degree)," she said. "Then I got married here, had kids and moved back to Tanzania with my kids."
She wanted her children to experience everything about Swahili culture firsthand, from the family dynamics to the food. Learning multiple languages was also very important for her children.
"Aspects of being in the family, eating together, having family coming over, eating with them, inviting family — you know, praying with family and dressing accordingly to go to church. I wanted all those aspects to be on board as they're growing up," she said.
After returning to Tanzania, Kaganda acted as a human rights attorney for the Commission for AIDS, working to make sure the most at-risk populations, like the LGBTQ+ community, had access to health care services.
Her job required her to fly to New York frequently to attend the United Nations General Assembly and report about Tanzania's HIV national response "in respect to what was referred to as outdated laws."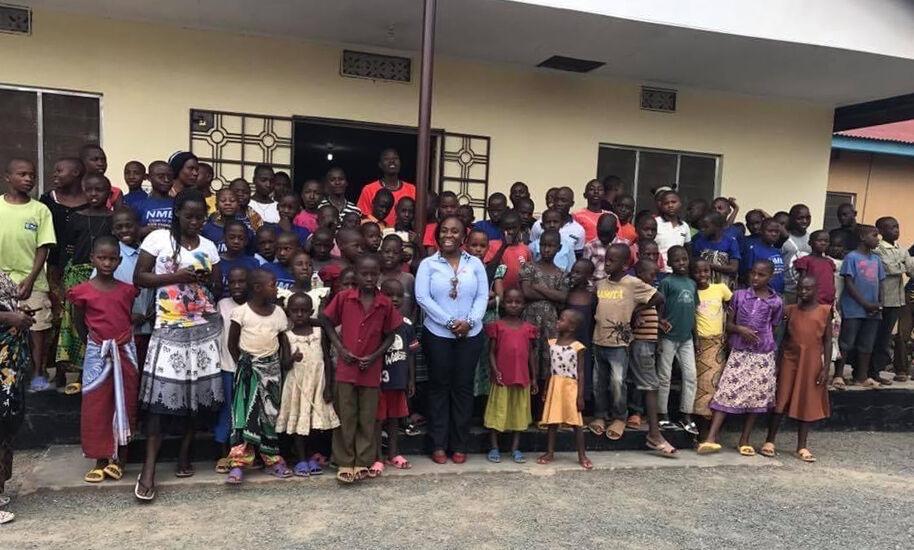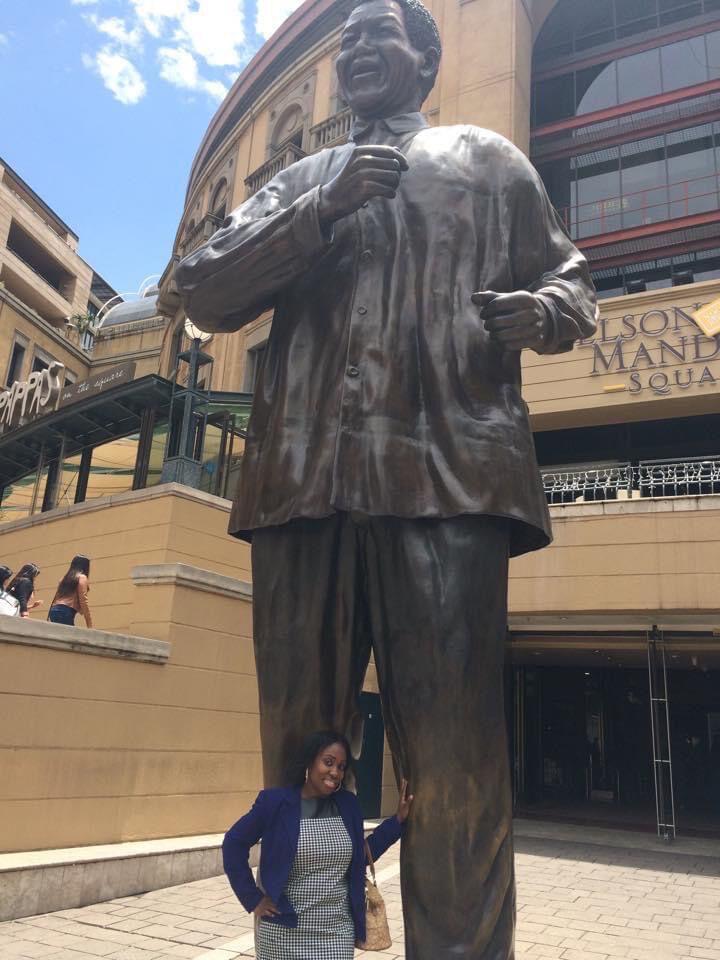 The family left for Tanzania in 2006 and returned to Columbia in 2018 because Kaganda was pursuing a master's degree in alternative dispute resolution at the MU School of Law.
Lessons that cross borders
Even though Kaganda was an attorney in Tanzania, she always had a passion for teaching and being a part of someone else's life through knowledge. She believes teaching Swahili, sharing proverbs and discussing social justice issues help erase stereotypes.
"I think the unique thing is, you're giving the students room to compare two different cultures from two different countries because one is developing and the other one is a developed country," she said.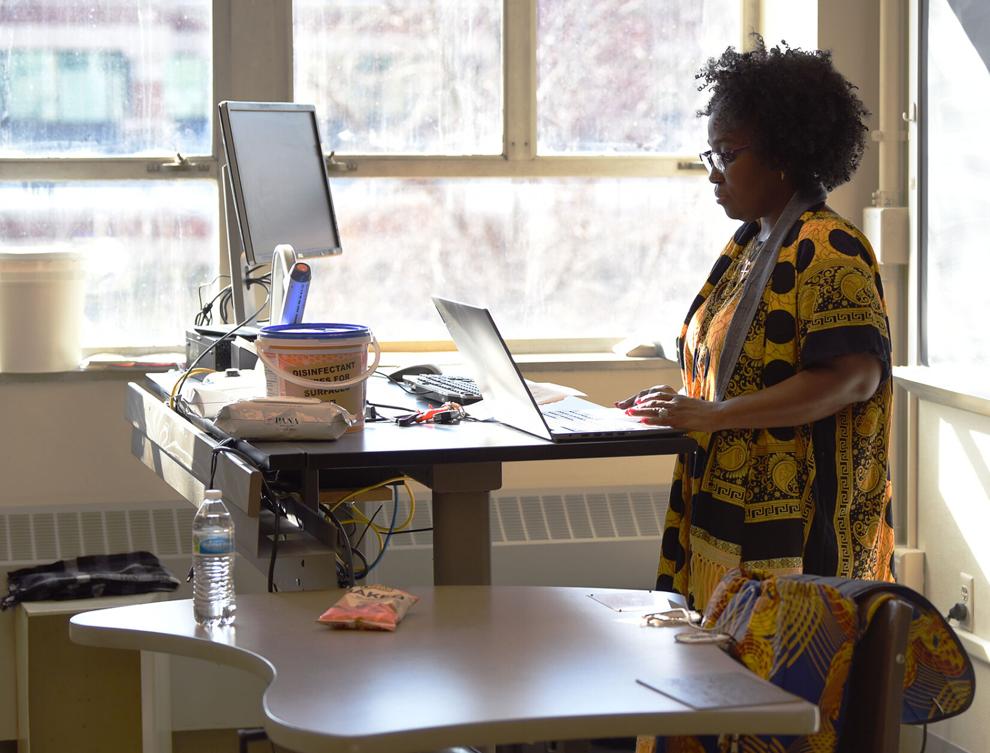 White said the care Kaganda gives to her students goes beyond the classroom walls.
"Just a few weeks ago we had dinner at her house. She made Swahili food, and it was so delicious," White said. "She is just so willing and excited to share her culture and so excited to bring as many opportunities to her students as possible."
On a recent Tuesday, Kaganda takes out a kanga, a traditional, durable rectangular garment that comes in several colors and designs, each with a message on the bottom.
The person wearing the kanga doesn't have to speak. "But they will make sure you see them, and it is very strategic," she said.
Kaganda then wraps the red Kanga around her waist the way a woman typically would, with the phrase at the bottom behind her. It says
tabia njema humpa mtu heshima:
Kaganda then wraps the red Kanga around her waist the way a woman typically would, with the message at the bottom behind her:
Tabia njema humpa mtu heshima.
Good behavior will make other people respect you.
The kanga is what she calls the "magic cloth" because it can be used for anything, from a headscarf to a way to carry a baby on your back.
"I remember my dad would take my mom's kanga in the morning," Kaganda said. He would walk around the house whistling, making sure everything was in order.
She asks her students to call her Mwalimu, which means teacher in Swahili, rather than Profesa, or professor in English. White says it speaks to her humility.
"She was an awesome teacher — she always focused more on learning more than testing, which I feel like that's something a lot of other professors should take notes on," White said.
A lot of the class revolves around participation, interactive activities and popcorn, or round-robin, reading of Swahili passages. White said Kaganda's teaching style kept students involved and interested, and she has been able to apply what she's learned to her real life.
"Just having that connection with people who don't get to connect their culture with Westerners very much, I feel is so powerful," White said.